Latest news
4/15/2016

After eleven years as Head of the Ecotechnologies programme Prof. Dr. Milena Horvat was appointed as Dean of the Jožef Stefan International Postgraduate School on 5 April 2016. She has been involved in the work of the IPS since its very beginnings.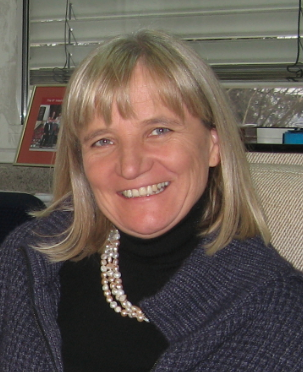 Prof. Dr. Milena Horvat is also a research counsellor at the Jožef Stefan Institute and Head of the Department of Environmental Sciences.

The Department of Environmental Sciences deals with diverse research topics from the field of natural and social sciences which help define our environment, society and human activities. The aim of research is to clarify the relationship between natural processes and human activities, and the impact of these activities on human health and the environment. The field of research, education and technological development encompasses the topics of environmental analytical chemistry, biological and geochemical cycles in the environment, interactions between the environment and human health, food safety and traceability, environmental monitoring, development of clean technologies and waste management, as well as risk and environmental impact assessment.

In addition to being the Head of the department and the programme team dealing with the aforementioned issues Prof. Dr. Milena Horvat is also the coordinator of the EU project ERA Chair for isotope techniques in food quality, safety and traceability, and the EU Twinning project MASSTWIN which aims to raise the level of using isotope analyses in the field of environment, health and food. She was also the coordinator of the "Environmental Technologies" Centre of Excellence.

Her achievements are of significant value for Slovenia and the world, as her scientific basis contributed to creating new international regulations and standards, which is one of the most important aims of research work in the field of environmental sciences. Her research results published in more than 208 publications in journals with impact factor have received much attention with more than 6000 citations without self-citations. She held many invited lectures at international conferences, research institutions, and universities across the world. She actively participates in European projects and in international environment protection organisations, especially in the framework of the United Nations, the World Health Organisation (WHO), the United Nations Environment Programme (UNEP), and in the International Atomic Energy Agency (IAEA). She received the title Ambassador of Science of the Republic of Slovenia in 2002, and the Zois Award in 2014.